Daniel Ramos Obregón is a Columbian fashion artist. As usual, I stumbled into Daniel's work while combining Instagram for client projects. Sometimes an image virtually pulls me into my screen and I feel a ping of emotion in the top of my stomach. Coincidentally, 'Outrospection; The Body and the Mind' speaks to a very similar phenomenon. Find our conversation below.
little beast: Where are you based?
D: I'm currently based in Bogotá, Colombia.
little beast: What is your education? (traditional or otherwise)
D: I have a BA in Design from Universidad de los Andes here in Bogotá and an MA in Fashion Artefact from London College of Fashion. I also went abroad for 6 months to Konstfack in Stockholm, to study textiles design during my BA.
little beast: What can you tell us about 'Outrospection; The Body and the Mind'?
D: 'Outrospection; The Body and Mind' is my MA degree project, it's a series of 8 objects that can be defined as somewhat in between jewellery and sculptures. They seek to represent the idea of the mind coming out of the body like an out-of-body experience as a way of self-expression and representation. They are all porcelain casts of my own body placed around it through metal frames, wood and leather.
little beast: Was there a reason for choosing Lukasz Prytarski as your model for the series? It seems so natural that a contemporary dancer would really bring your exploration full circle.
D: Yes definitely. I was looking a lot into puppetry and contemporary dance through my research so I knew I wanted to work with a performance artist. It was a great experience to see how the pieces would demand a certain quality of movement onto Lukasz, and he was absolutely amazing. As you say it did bring my exploration to full circle and the images wouldn't have been the same without his input.
little beast: Do you travel much?
D: Yes, as much as I can! I love traveling. But I moved back home less than a year ago so instead I've been trying to get more friends to come down to visit me to take them traveling around Colombia.
little beast: Has any one place been more significant or inspirational for your work or lifestyle?
D: I would say I have had three places that have greatly influenced me both personally and professionally during different stages of my life so far. I was very into Japanese culture when growing up as a teenager and I had the opportunity to travel around Japan at the age of 13, which was one of the best experiences ever. During my time in Stockholm I figured out that I wanted to become more of a maker rather than a graphic designer and in London I feel like I pushed myself to my limits as I have never done before and grew so much from that, I am much more aware now of the relevance of my work, what my interests are and where I want to go.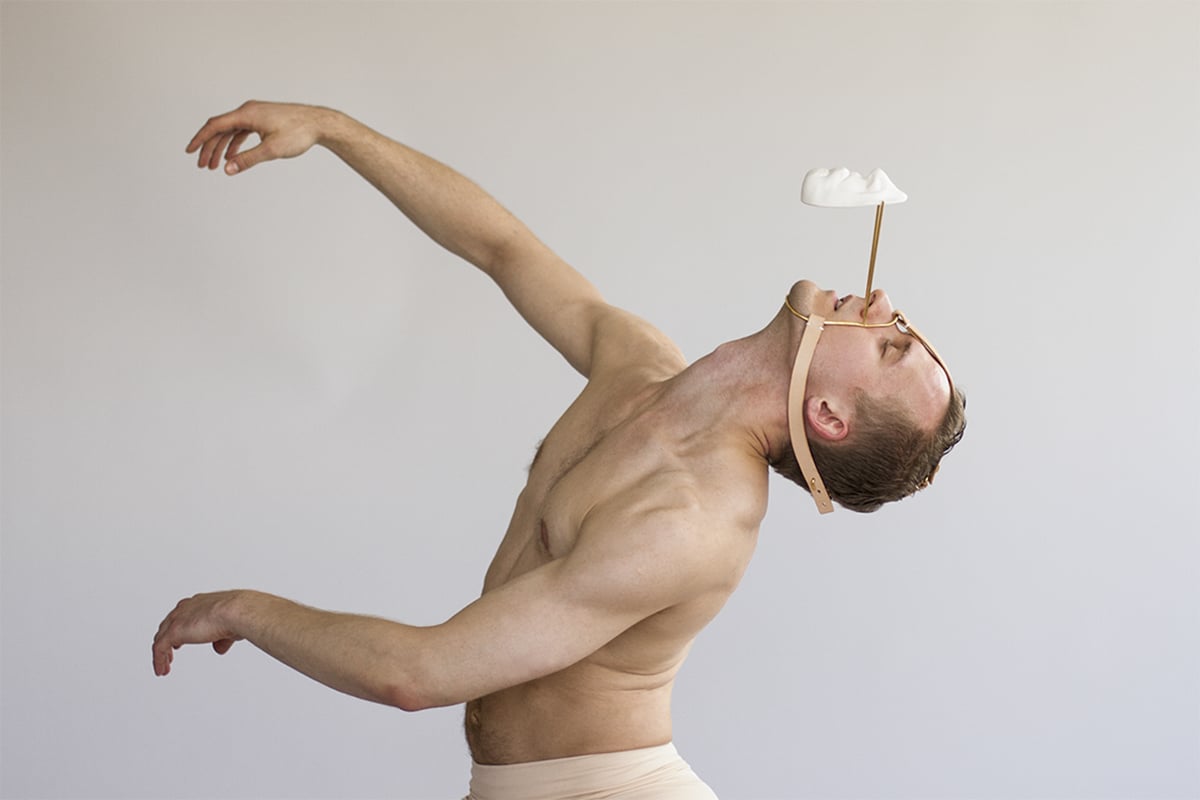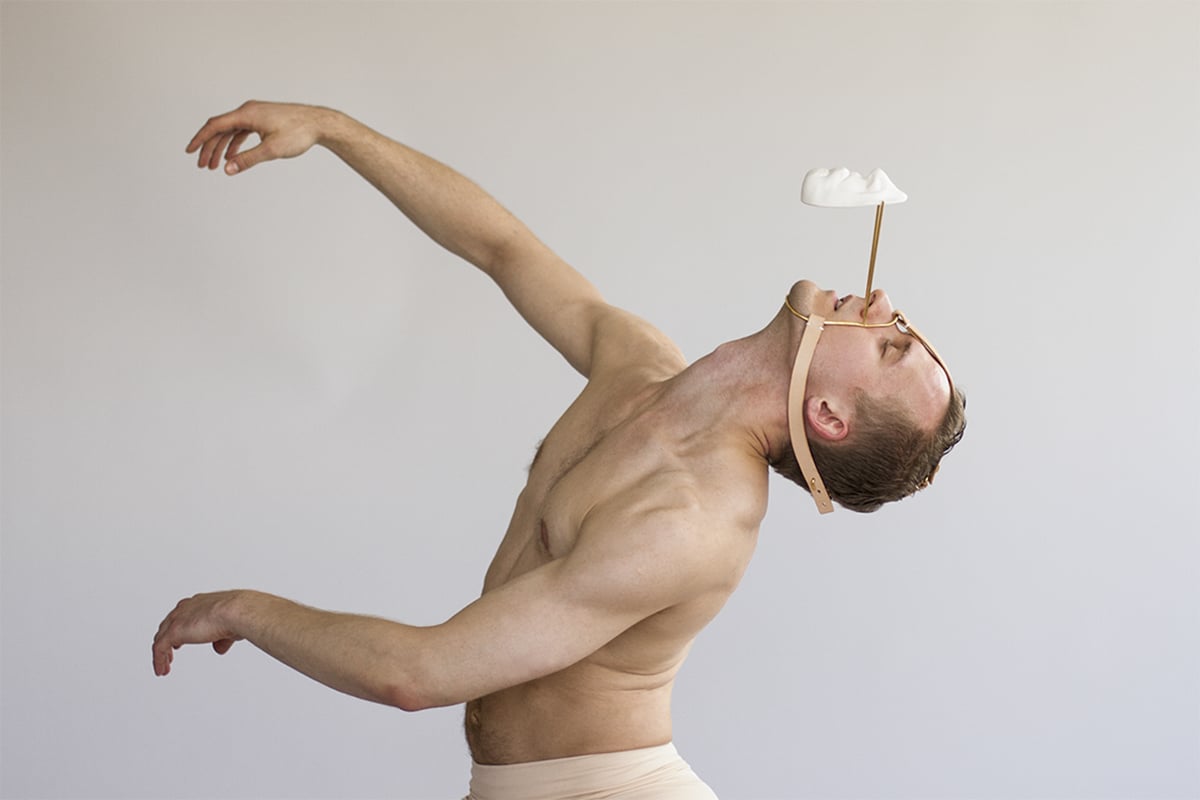 little beast: Can you tell us what you are working on currently?
D: I started working as a tutor at my old uni here in Bogotá but I'm still carrying on with my personal projects as well. I'm working on another sculptural piece and a slightly more commercial jewellery line of my own. More wearable body parts to come!
little beast: Describe what your creative process might look like.
D: It depends on the project; I'm good at getting things done quickly when I work with other people, but when I work on my own projects my head tends to be all over the place so I often take long periods of time questioning and developing my ideas. I'm very methodic and I spend a lot of time on my own, I read a lot but I also do a lot of visual research. Once I have a grasp of what I want to say and what I want my pieces to be or feel like I can start sketching or experimenting with materials.
little beast: Is there a person that has been most influential in your work over the years?
D: I don't think there has been one constant person over the years but having Naomi Filmer and Dai Rees as my tutors during the MA made a huge impact into my work, my overall thinking and design approach.
little beast: What are you listening to most lately in terms of music?
D: I have been listening a lot to Troye Sivan, Arca 1000000, and I'm eagerly waiting for Young Galaxy's new album 'Falsework' to be released by the end of this month. I used to be a music junkie and would be extremely updated on new bands and artists, now I find myself more often listening to whatever music is playing on the radio.
little beast: Do you have a favorite visual artist?
D: Matthew Stone, Jesse Kanda, Daniel Sannwald, Sølve Sundsbø, Nick Knight to name a few.
little beast: If you could collaborate with any creative on a project who would it be? (living or dead)
D: I'd love to work with Tim Walker or Paolo Roversi, and to do props for Sasha Waltz, Marie Chouinard or Dimitris Papaioannou.
little beast: What is your favorite thing to cook?
D: I make a badass Swedish carrot cake.
little beast: What is your favorite thing to eat?
D: Oh I love all types of food. Colombian, Pakistani, Vietnamese, Japanese, Italian and Lebanese food... you name it! I'll eat everything you give me, or at least try it. And sweets, I love sweets...
You can learn more about Daniel's work here.
@danielramoso on Instagram
Portrait Photographer: Jaime Serrano
Series Photographer: Jose Perez Ortiz
Model: Lukasz Przytarski