I'm a fan of photography. Huge fan of photography. So much a fan of photography that I sometimes forget that not everything is genius. And then I look at a Carlijn Jacobs photograph and I remember why some of us are remembered long after we're gone.
Carlijn Jacobs is a Photographer and Creative Director based in Amsterdam. She studied Lifestyle & Design at Willem de Kooning Academy in Rotterdam.
I don't know Carlijn personally, but I've followed her work for some time. When Little Beast decided on writing a journal last year I reached out to her and she kindly took the time. This interview, like the others, stays very close to the surface. I hope to have a more in-depth talk with her in the future.
little beast: Where are you from?
Carlijn: Amsterdam
littlebeast: Where have you lived?
Carlijn: Amsterdam, Haarlem, Rotterdam, Groeningen, Sambeek
little beast: What is your education? (traditional or otherwise)
Carlijn: Willem de Kooning Academy, Lifestyle & Design (art academy) with a lot of self exploration.
little beast: How would you describe your approach to photography and creative direction?
Carlijn: I have always been a very visual thinker so it's just something natural I guess. Most of the time I pitch my ideas to clients and try to compromise. But the most fun part is when you work independent and you can totally do what you feel.
little beast: When did you begin taking photographs?
Carlijn: At the age of 13. When I was 15 I bought my first Fujifilm camera and started making pictures of flowers in the garden and I did dress up parties with my friends and we started our first 'photoshoots.' It was fun back then and it still feels sometimes like back then.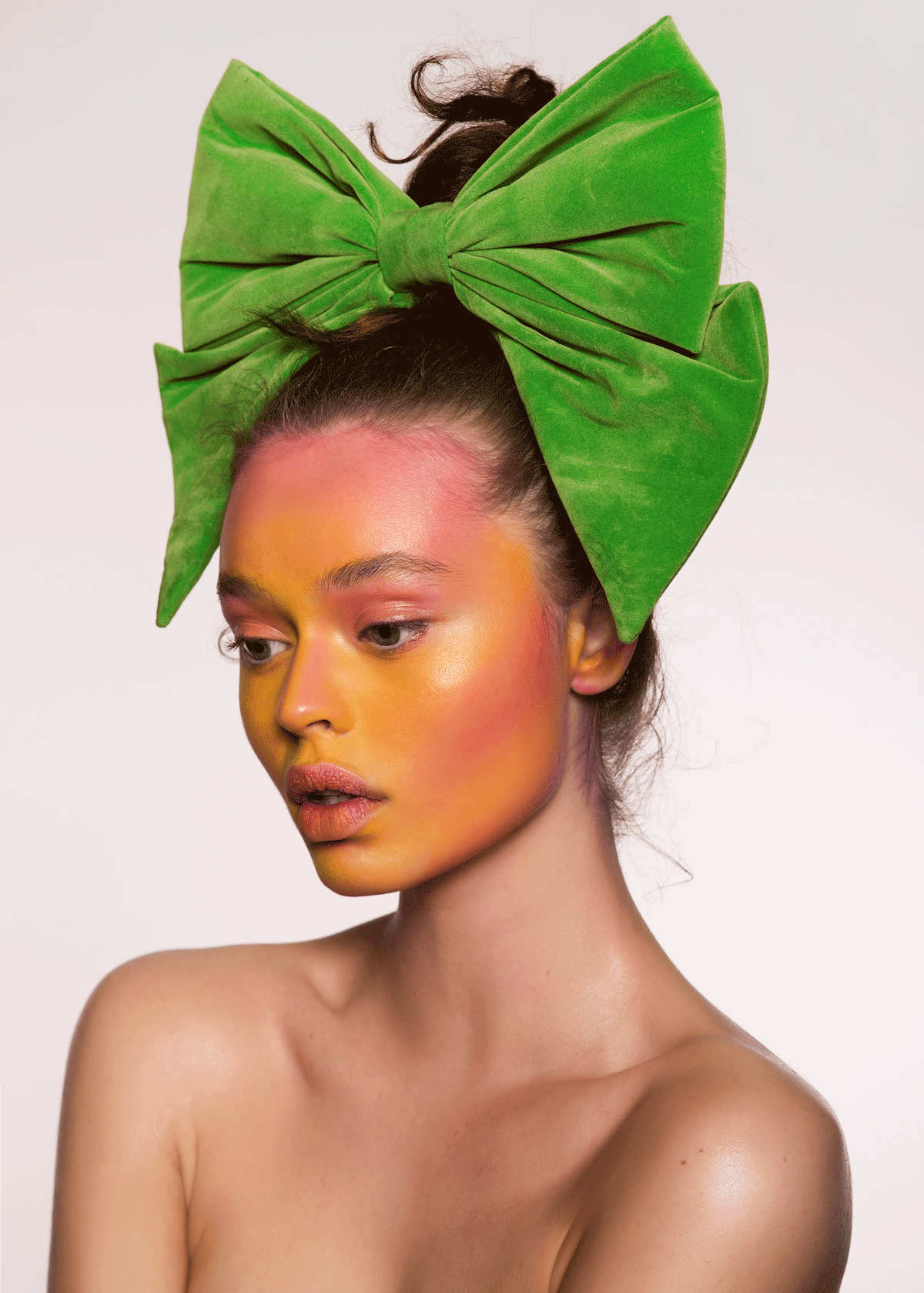 little beast: Do you travel much?
Carlijn: Quite often yes, but I'd love to travel even more.
little beast: Has any one place been more significant or inspirational for your work or lifestyle?
Carlijn: Not really, the variety makes it inspirational I guess. But I prefer nature trips more than city trips. I'm going to paris in January and to the caribbean island in a couple of months, super excited. I'm also in love with the east-europe countries for example croatia.
little beast: Can you tell us about any exceptional photo projects that you're working on currently?
Carlijn: I'm working on a very special series, can't say too much but you will see!!!!
little beast: Tell us something that might give you inspiration for a concept or a body of work.
Carlijn: Art, people, forms, materials, models, everything actually, oh and I can't forget animals!
little beast: Describe what your creative process might look like, from idea to physical.
Carlijn: This is such a hard question to answer because most of the time it's just a result of listening to my inner visuals/feelings. So the idea is probably already a while in my mind and after all the research I'm trying to visualize it. Most of the time it's just a feeling I need to follow.
little beast: Is there a person that has been most influential to your work over the years?
Carlijn: Not really. Sorry folks.
little beast: What are you listening to most lately in terms of music?
Carlijn: Elvis Presley has always been good to me and my hiphop playlist serves always some spice on the set.
little beast: Do you have favorite visual artist or photographer?
Carlijn: Harley Weir, wow!
little beast: If you could collaborate with any creative on a project who would it be? (living or dead)
Carlijn: Path McGrath or Johnny Dufort. I adore the Jacquemus campaign from Johnny. Super strong.
little beast: Any shows of yours to look out for in the near future?
Carlijn: No, I did some expositions last year but I decided this year not to expose/show.
little beast: What is your favorite thing to cook?
Carlijn: Nothing, I seriously hate cooking.
little beast: What is your favorite thing to eat?
Carlijn: All the dinners my friends make me! Thank you guys.