Let me introduce you to Victor Solomon. He's a SF based artist making big waves with his project "Literally Balling." If you guessed that we met on the internet, you're right. Instagram can be a magical place.
I don't remember how it happened exactly but I do remember receiving an email through the site from Victor about the project. We may have spoken prior to that on IG. I was attracted to his work on sight, but didn't really understand what it was all about. What I loved initially was the stained glass backboards, the crisp photography, the metallics, the wood, the color palette - so I guess everything. I also liked the faint anxiety it gave me when imagining them actually being used for their traditional purpose.
In this interview, I set out to understand a little bit about him and his work.
little beast: Where are you from?
VS: Boston

little beast: Did you study?
VS: I apprenticed with a group of 80 year old stained glass masters for a year before embarking on Literally Balling. They taught me how to approach the craft with historical accuracy and were invaluable to the process.
little beast: Describe working with these old stained glass masters. Where was this? Tell me more about them.
VS: The studio is a motley crew of old-school, SF craftspeople - retirees with wine in coffee mugs, amazing stories of days gone by and decades of expertise mastering this antiquated craft.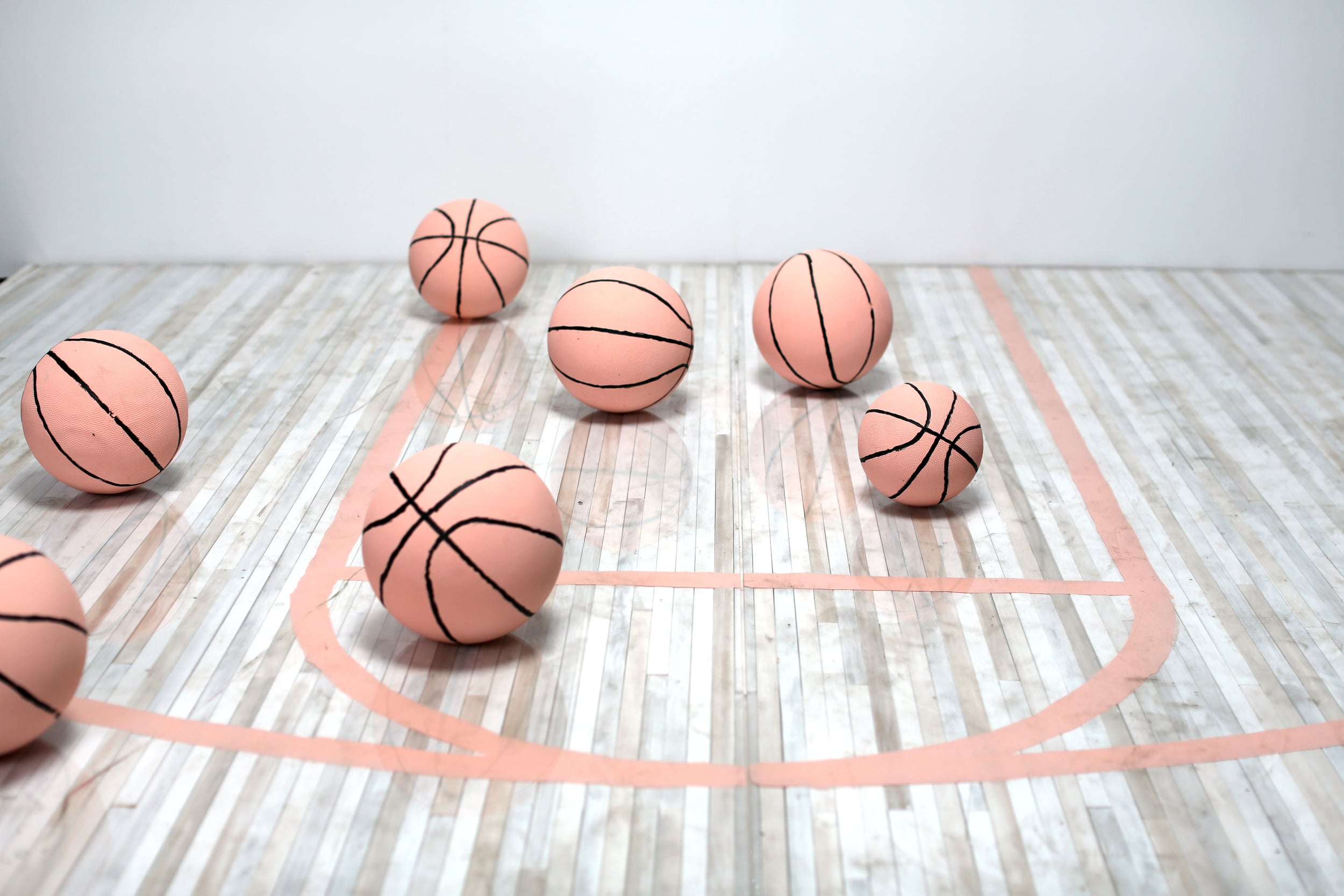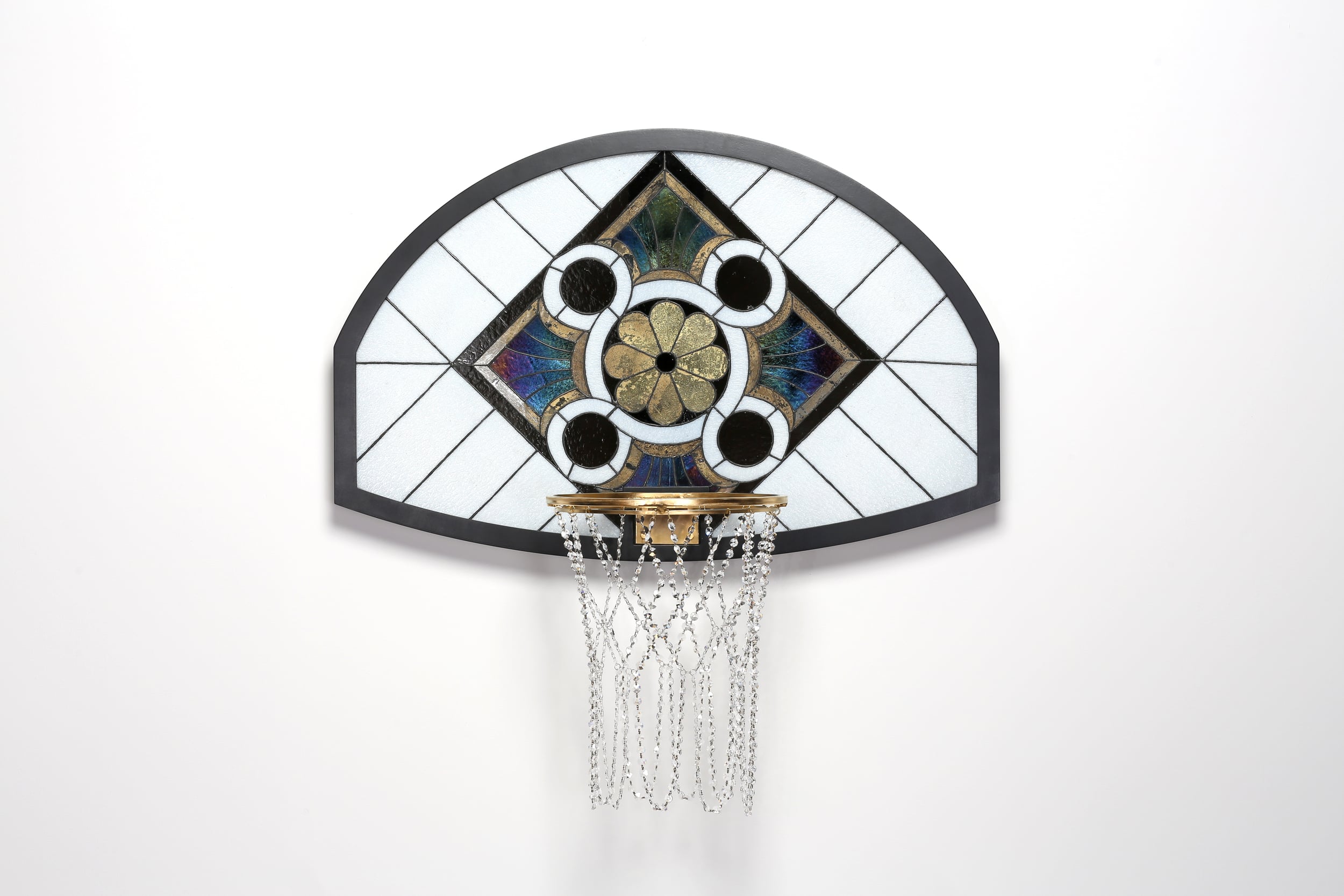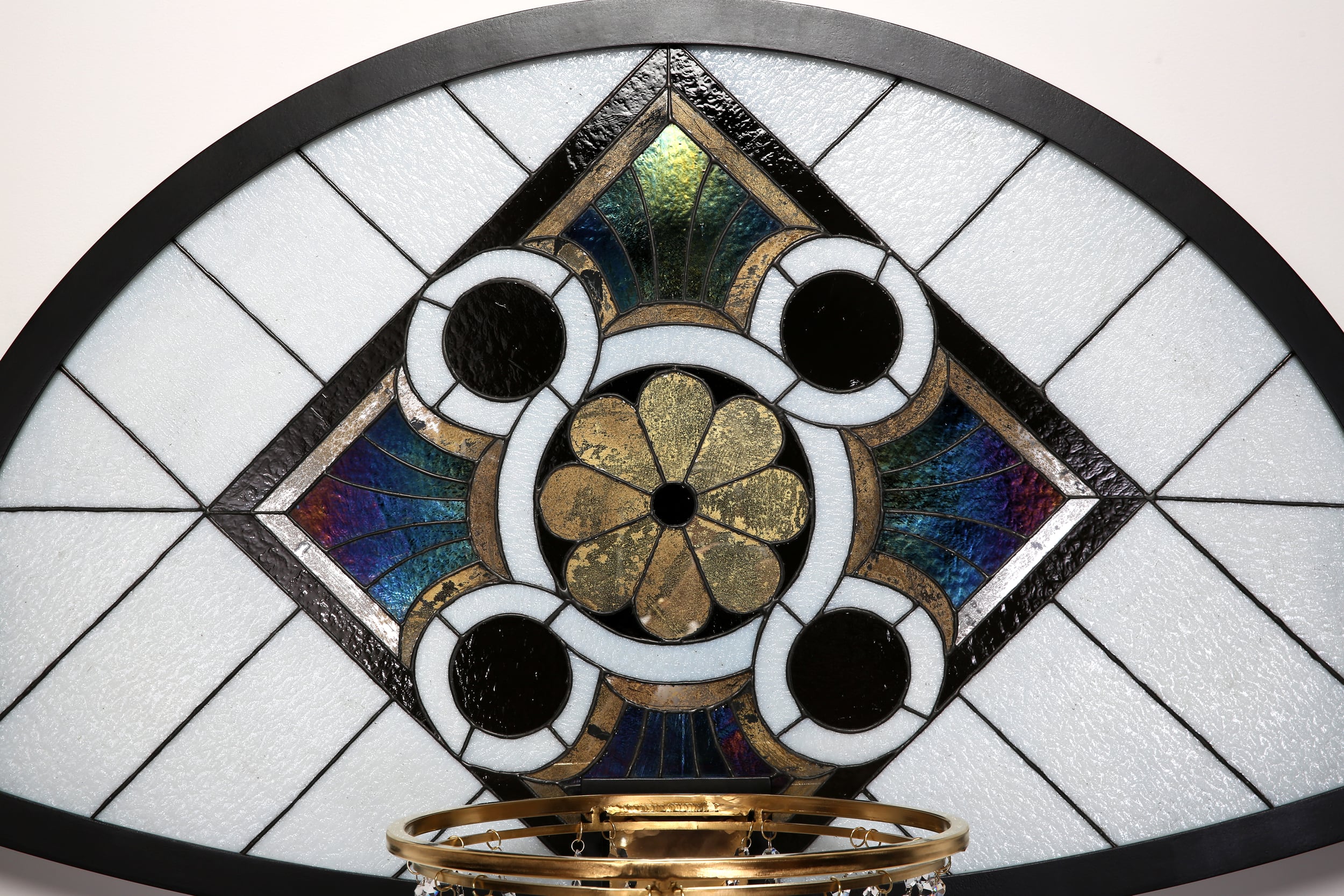 little beast: What can you tell us about "Literally Balling?"
VS: I've been really interested in the idea of luxury. What qualifies, the irony and it's own impracticality.
little beast: Can you tell me more about your thoughts on luxury? About the idea of it, the irony, etc?
VS: There're a few threads running through this work, but this idea of the fragility of luxury feels particularly apropos here. Basketball is basically class-proof - the poorest kids and the richest kids play the same game, the same way - the iconography is evocative because it's vastness is an equalizer. However, an opulent destination in our culture is the adorning of luxury materials (on everything) - here a beautiful piece is created, but it's function is removed - quid pro quo.
little beast: Do you travel much?
VS: As often as I can get away! ⛵️🚀
little beast: Has any one place been more significant or inspirational for your work or lifestyle?
VS: Palm Springs has become an important bi-annual retreat to recharge.
little beast: Describe your Palm Springs Recharge. Any favorite places to stay, restaurants or chill spots?
VS: Stay at the Sparrow Lodge, dinner at the Parker, dessert at Colony Palms, drinks at Melvyn's, vintage scouring and hikes in Joshua Tree.
little beast: Where else have you traveled to? In or out of the States.
VS: I spent a summer working on a banana plantation in Australia, toured Germany, France and the UK and criss-crossed the US in varying capacities - looking for an excuse to get to Istanbul, Hong Kong and a long southwestern road trip.

little beast: Can you tell us about any pieces that are working on currently?
VS: I'm preparing now for my first solo show in NY - a collection of new work related to Literally Balling.
little beast: Tell me more about the exhibition.
VS: February 25th at Joseph Gross Gallery I'll be exhibiting the new Literally Balling collection - all new backboards, but also a body of work supporting the narrative in a variety of mediums. Honored and excited, looking forward to sharing the evolution of the project with everyone.
little beast: Tell us something that might give you inspiration for a piece or a series of work.
VS: As the medium for this project is rooted in an antiquated practice a lot of inspiration comes from looking back at traditional approaches, anywhere from medieval executions to the bay areas glass resurgence of the 60s/70s.
little beast: How much of this project has been research? Describe to me what the process has been like for you. Do you get sucked into the historical stuff?
VS: The historical relevance has always been an important part of the project to me. Stained glass has long been a symbol of power and wealth and as I appropriate that conceit, it's made sense to design these pieces inspired by those that preceded. The ornate medieval work is aesthetically something I've gravitated towards, but the wave of glass artists in the 60s/70s introduced a 'naughtiness' to the medium that this can be seen as an evolution from.
little beast: Describe what your creative process might look like, from idea to physical.
VS: My process is very lo-fi. In staying with the processes historical accuracy, my approach is as the medium's always been: long hand sketches, hand cut glass, hand wrought steel rims and painstakingly woven crystal nets.
little beast: Is there a person that has been most influential to your work over the years?
VS: Aside from my glass mentors, Sterling Bartlett and Brendan Donnelly, great artists in their own right, were really encouraging in the early phases that there was something worth exploring here.
little beast: What are you listening to most lately in terms of music?
VS: Lots of Scott Walker, Eno's Taking Tiger Mountain, Meek Mill, Young Thug and I'm still hanging on to At Long Last A$AP
little beast: Do you have favorite visual artists?
VS: So many, but lately: Ry Rocklen, Nicole Wermers, Paul Pfeiffer and Ruby Sky Stiler
little beast: If you could collaborate with any creative on a project who would it be? (living or dead)
VS: I would love to get together with James Goldstein on something (and holding out hope that I'll get the opportunity)