I reached out to visual artist Eric Yahnker to talk about his life and his work. I've been a huge fan of his work for some time now, and have always had a loving envy for people who are able to convey their ideas so deliberately and effectively.
Eric is originally from Torrance California and works from a studio in downtown L.A, where he's been for 15 years. His work is incredibly technical and is my perfect balance of beauty, humor and politics.
Fuck Yes, I love you brother.
-Stephan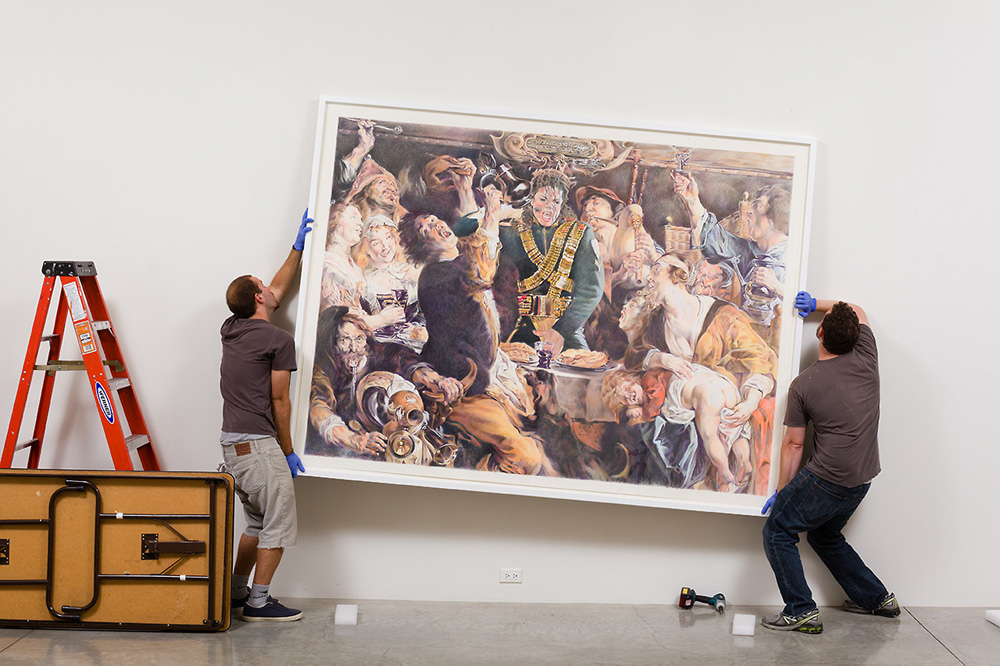 little beast: Tell us about your work?
EY: It's primarily just me being a general smart-ass, know-it-all dipshit. In truth, I've often said I'm just a glorified political cartoonist. I actually would love to have a staff job at a newspaper doing cartoons, but, alas, the nail has long been in the coffin for print journalism, so I figured out a way to kind of do the same thing and actually get paid for it.
little beast: Medium?
EY: With drawings, I primarily work in charcoal, graphite, and colored pencil on paper. I've also been dabbling a bit in pastels lately. With sculpture, however, anything goes.
little beast: Does the subject matter determine the medium you chose?
EY: Absolutely! I used to want to only want to see my work as a sort of cinematic noir or possibly even dramatic newsprint, in relation to political cartooning. Mostly, I think I was just intimidated by color as I had no experience with it. I also grew up watching tons of early vaudeville-inspired television, like The Three Stooges, Marx Brothers, Charlie Chaplin, and Buster Keaton which is obviously all in black & white. In my limited view, slapstick just seemed to work best in black & white. Then, I saw Jacques Tati's incredible masterpiece 'Playtime' and realized slapstick had a MUCH wider Technicolor spectrum than I ever imagined. I was also probably just wanting to challenge myself to expand my practice beyond black & white. I'm actually working mostly in color these days, so occasionally I have to remind myself to get back to black & white as too much of anything can be overkill.
little beast: Can you tell us about any current work?
EY: Well, it appears I'm making my next show about the current state of identity politics and the long shadow of racism still affecting the nation, as well as the pervasive apocalyptic anxiety that enshrouds us. The piece I'm working on at this very moment is a large pastel of a majestic bald eagle spraying liquid shit against a glowing sunset.
little beast: Amazing, lol. Tell us something that might give you inspiration for a piece or a series of work.
EY: The American idiocracy consistently feeds me, but typically I'll start by sifting through my enormous, ever-expanding archive of collected images and play a version of 'match game.'
little beast: You seem to find a perfect humor and perfect execution. Do these images come to you in visions?
EY: Thanks! Often I'll have a sociopolitical concept or current event that I'm metaphorically or literally trying to target, and then I toy around a lot. If I can temporarily shove aside my darker impulses, I'm particularly attuned to the groggy moment before sleep hits, where visions of fully-realized works can magically appear. I figure if I still remember the idea by morning, then it's possibly worth doing.
little beast: Describe what your creative process might look like, from idea to physical.
EY: I wake up at 9am, read/watch the news, go for a jog, take a shower, eat cereal, head to the studio by 11:30am, check e-mails, look for new images that could be useful, draw, procrastinate, eat, draw, procrastinate, eat, draw, procrastinate, go home around 9:30pm, watch news, watch movie, attempt to sleep, wash, rinse, repeat. Sundays I take off.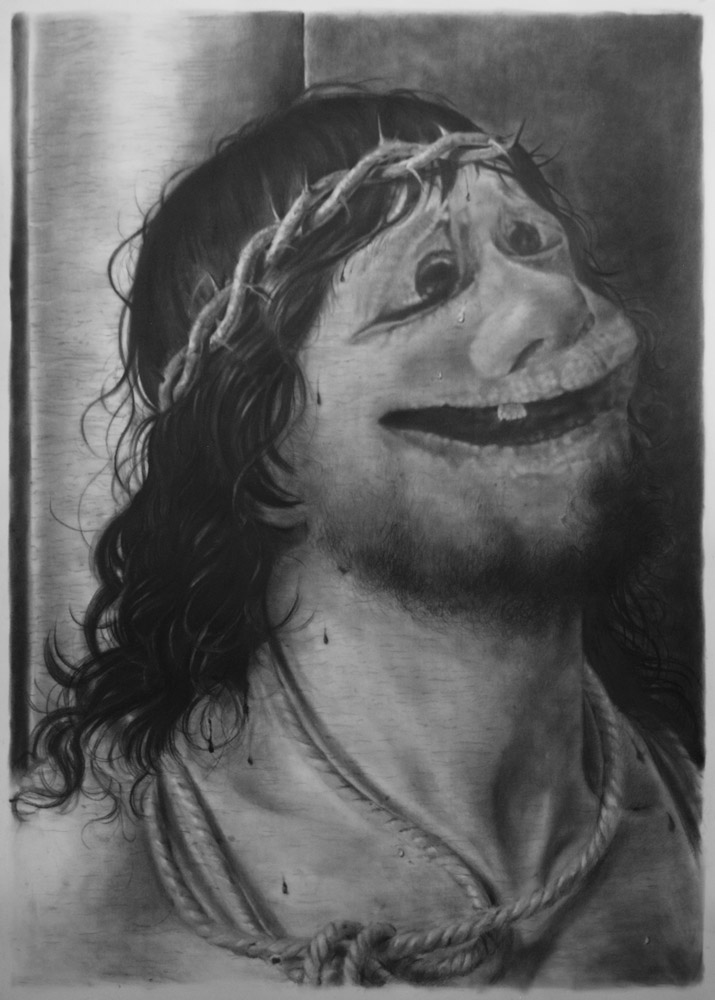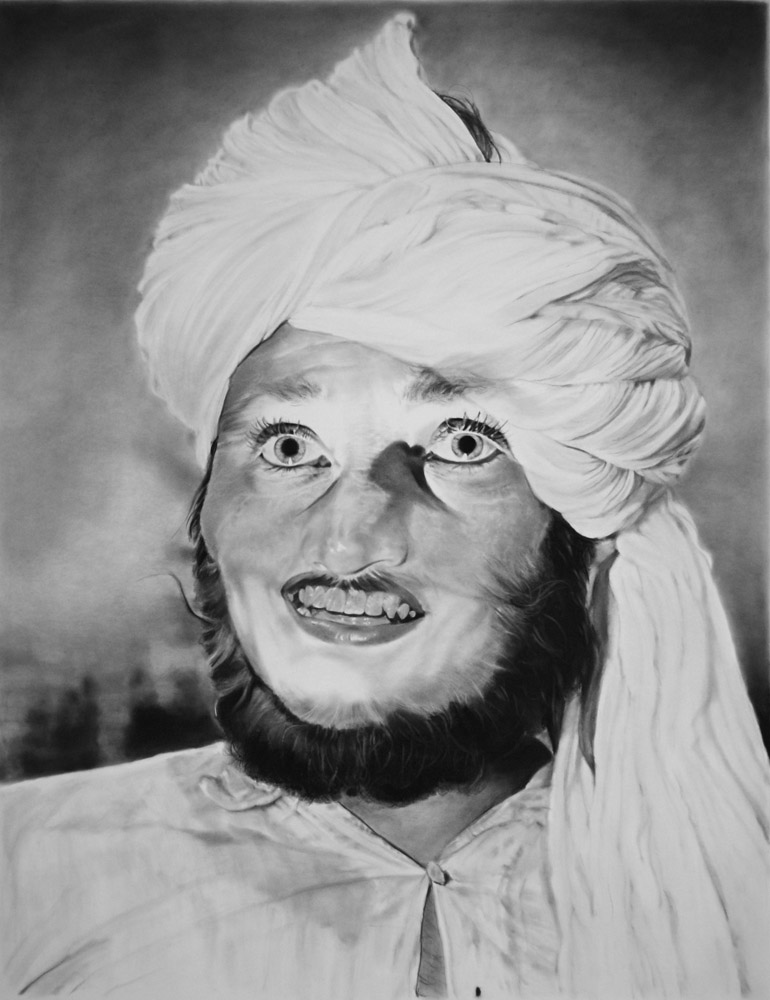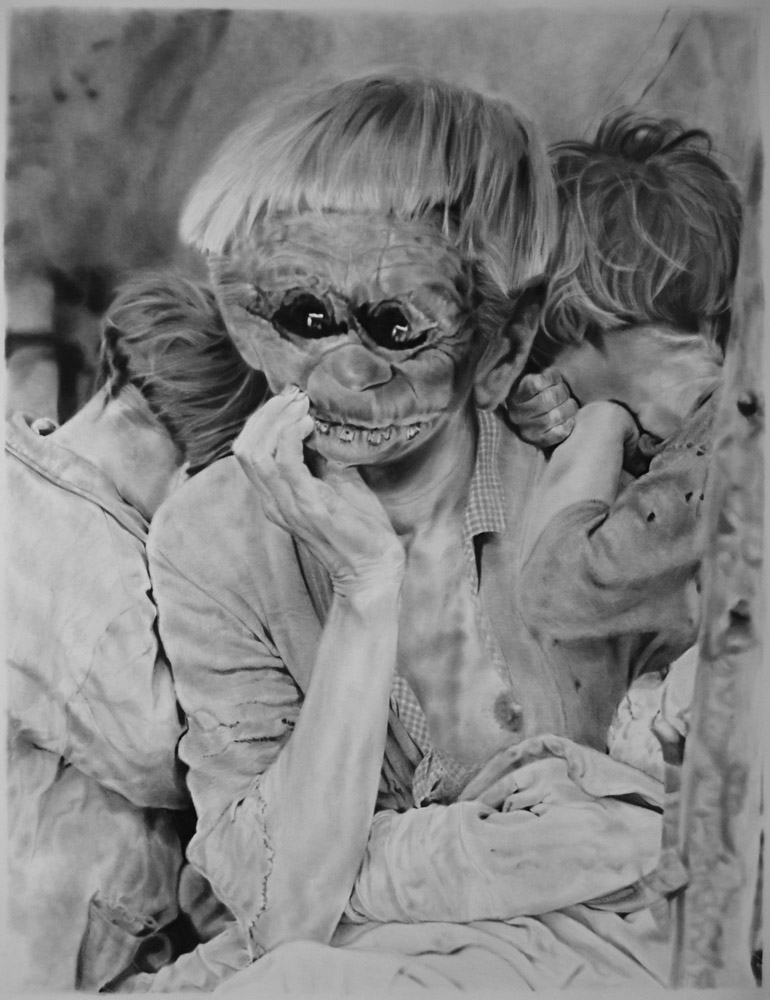 little beast: Do you have favorite visual artists?
EY: Gee Vaucher, Peter Saul, Namio Harukawa, Konrad Klapheck, Arthur Szyk, N.C. Wyeth, Alex Colville, Norman Rockwell, Paul Cadmus to name a few
little beast: If you could collaborate with any creative on a project who would it be? (living or dead)
EY: Helen Keller.
little beast: Any shows of yours to look out for in the near future?
EY: I have a solo show in late February in LA at Zevitas Marcus, and another in May at The Hole, NYC.
You can see more work from our friend Eric Yahnker here.
Instagram: @ericyahnker